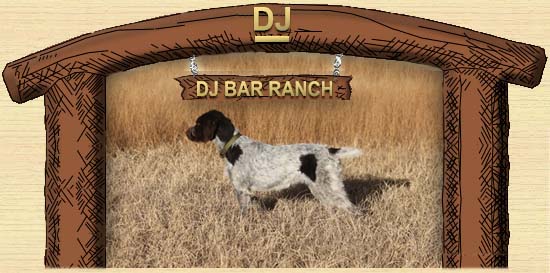 German Wirehaired Pointers
5155 Round Mountain Road, Belgrade, MT 59714
(406) 581-7443

info@djbarranch.com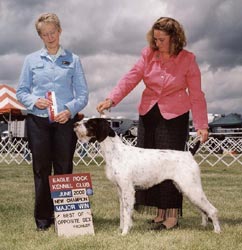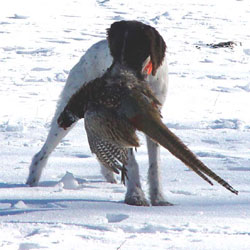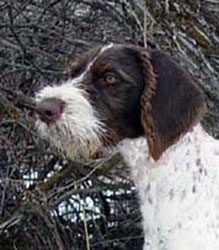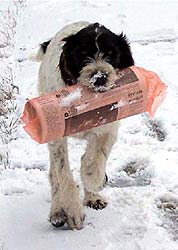 CH Inverness Jagged Lace JH CGC
OFA hips good
Thyroid normal

Lace has her canine good citizen and is a therapy animal visiting nursing homes and Bozeman Deconess.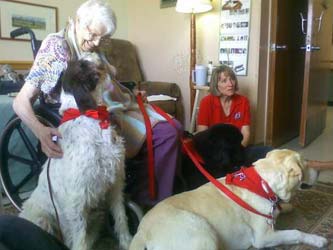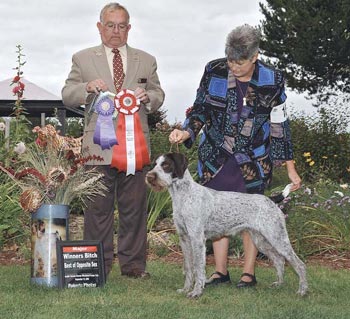 CH Inverness Mica JH
DOB: 3/30/06
OFA Good
Sire: Geo Dam: Annie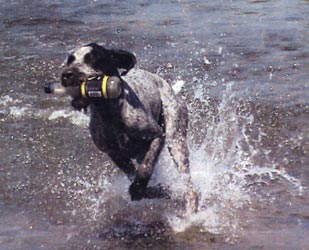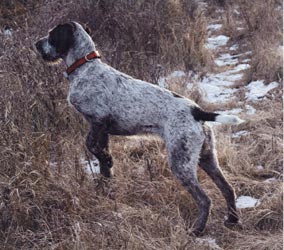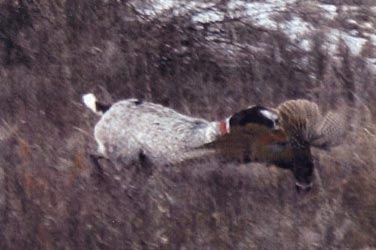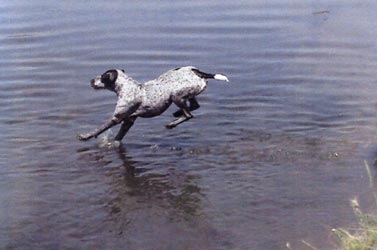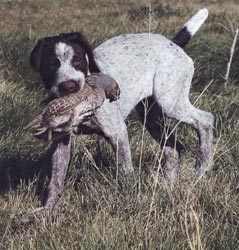 CH Inverness Von Chamois JH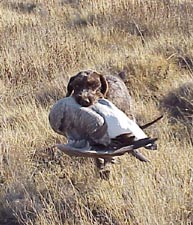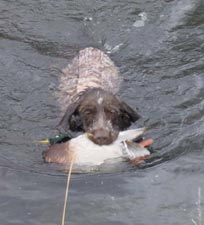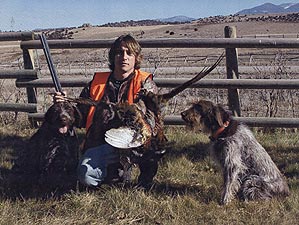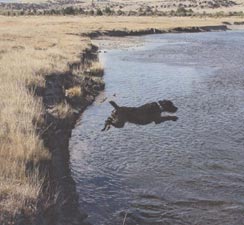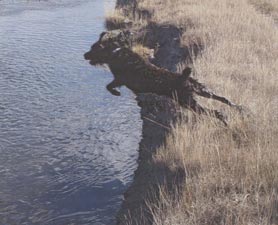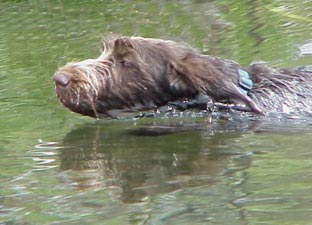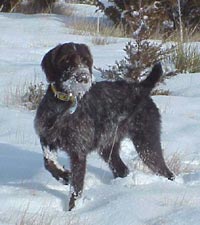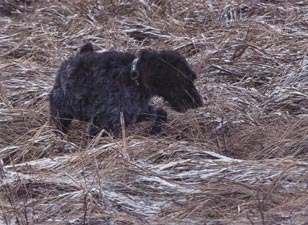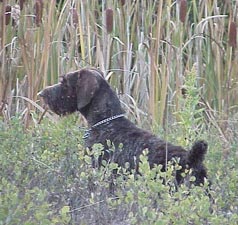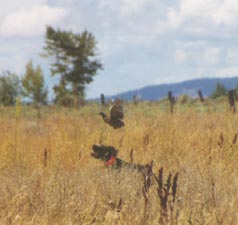 Inverness Shyster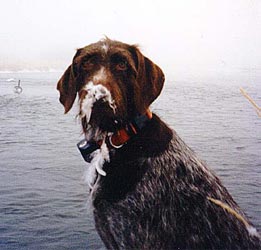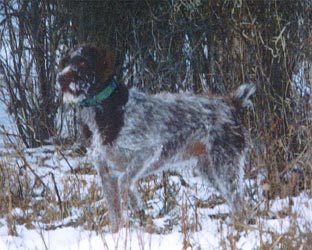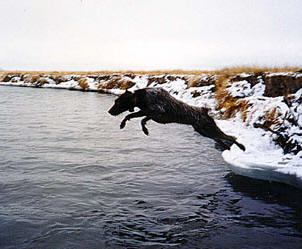 I got my first wirehair when I moved to Montana and decided, after research, the Wirehaired Pointers were the most versatile of the breeds, as I wanted to waterfowl hunt and upland. I got my first and many after from Inverness Kennels. She was born in 1991 and lived till she was 18

Since then I have had 5 more females all great hunters but probably none as great as she was. She could out hunt any other breed of dog I hunted with.
Please do not hesitate to contact us if you have any questions or comments.
We look forward to hearing from you!
info@djbarranch.com

JEHNET CARLSON
5155 Round Mountain Road, Belgrade, MT 59714
(406) 581-7443 (voice calls only, NO texting)
info@djbarranch.com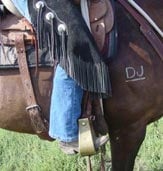 Click here for directions to DJ Bar Ranch
Copyright DJ Bar Ranch. All rights reserved.
This site is proudly hosted and maintained by
Big Sky Internet Design