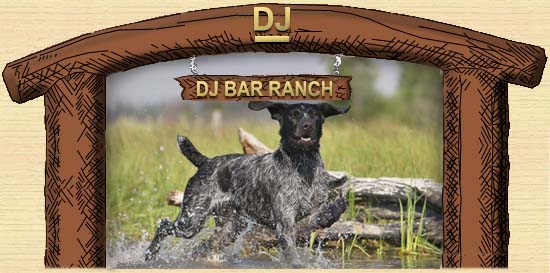 German Wirehaired Pointers
5155 Round Mountain Road, Belgrade, MT 59714
(406) 581-7443

info@djbarranch.com


Grand Champion Silver Weidenhugel Luca V Sep JH
2019 German Wirehaired Pointer Nationals Best Opposite Veteran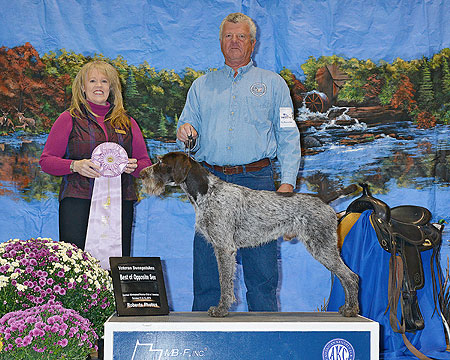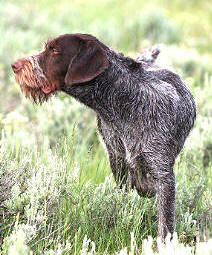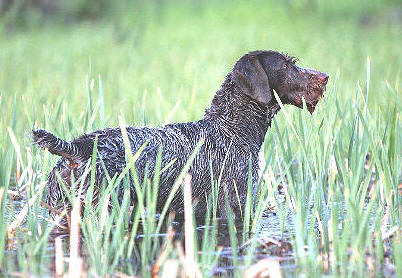 VC Griff's Xplosive Grizzlie
"Griz"
Griz sets high standards in field and marsh: impeccable search and track, natural honor, strong prey drive and a stylish rock-solid point. His foundation of excellent health and a remarkable desire to please make him a full partner in the hunting team and a pleasure in the home. He is bench pointed. He combines biddability, stability and natural ability, passing these strengths to his get. For more information visit http://www.wiredogswest.com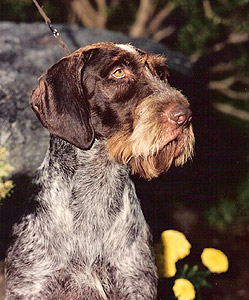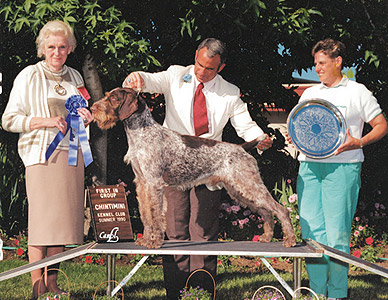 CH C Woebegone Warrior
Click to view pedigree.
Will be bred to Tilly 2020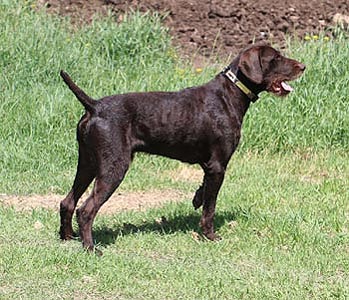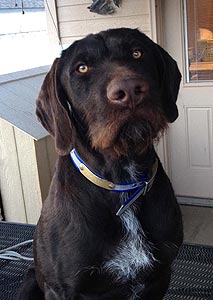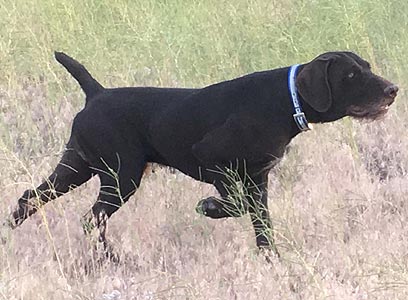 MORGANS BUCK SHOT BEHIND BARS
"Buck"
click here to view pedigree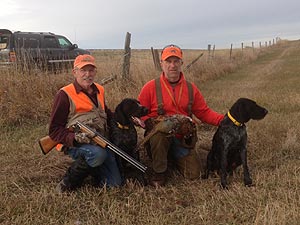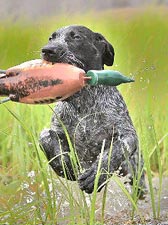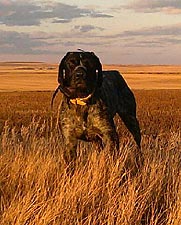 DOZER
Dozer's NAVHDA Utility Test Record. Trained and Handled by Kyle Hough. Hickory Run Chapter. Test site. Andreas, PA.
Dozer's coat. Dense - Harsh. (After months of the warm temperature's of the East Coast)
Dozer is one of 14 pup's from the breeding. VC Schwarzwalds Braeden - VC Griffs Viking Chewbacca. Snup.
13 Pup's Natural Ability Tested. ( Last year ) 9 Prize I 4 Prize II
Last week 6 were Utility Tested. 6 Prize I
Kyle received a breeders award for these two levels of testing.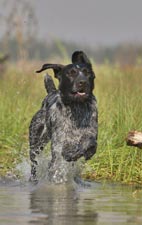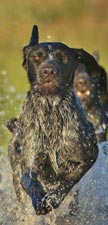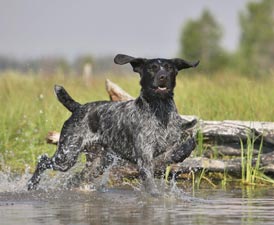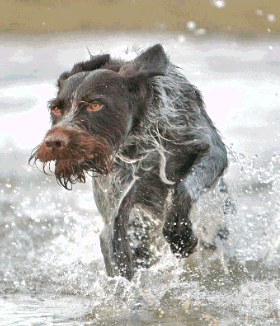 VC Griff's Viking Chewbacca
"Snup"
"Snup" is an achiever, balanced in intelligence, mental stability and co-operation; he requires challenge. He produces intense, stylish points, reliable soft-mouthed retrieves and consistent honors as well as incredible prey drive in water and field. A proven sire who passes these characteristics to his offspring. He has achieved a New NAVHDA record: Youngest canine to earn VC with maximum score! For more information visit http://www.wiredogswest.com



JEHNET CARLSON
5155 Round Mountain Road, Belgrade, MT 59714
(406) 581-7443 (voice calls only, NO texting)
info@djbarranch.com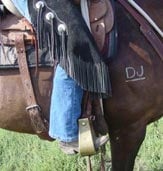 Click here for directions to DJ Bar Ranch
Copyright DJ Bar Ranch. All rights reserved.
This site is proudly hosted and maintained by
Big Sky Internet Design