Montana Skies
5155 Round Mountain Road, Belgrade, MT 59714
(406) 581-7443

info@djbarranch.com

Come visit Montana and experience the Natural Splendor of the Mountains and Big Sky Country. The mountain views and joy of your children will make your trip worthwhile. Guaranteed!
Your mornings and evenings bring out the majestic splendor of the Gallatin Valley with spectacular displays of color and light playing on the mountains and skies. You will never see skies like you will in Montana. Montana is known as Big Sky Country. Thunder showers create spectacular rainbows that you can often see both ends and the pot of Gold at the bottom.
Montana Big Sky Country.

Panoramic views of the Bridger, Gallatin & Tobacco Mountain Ranges in the Montana Rocky Mountains offers great photography opportunities that you will not find any where but in "God's Country".

JEHNET CARLSON
5155 Round Mountain Road, Belgrade, MT 59714
(406) 581-7443 (voice calls only, NO texting)
info@djbarranch.com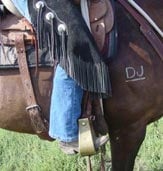 Click here for directions to DJ Bar Ranch
Copyright DJ Bar Ranch. All rights reserved.
This site is proudly hosted and maintained by
Big Sky Internet Design