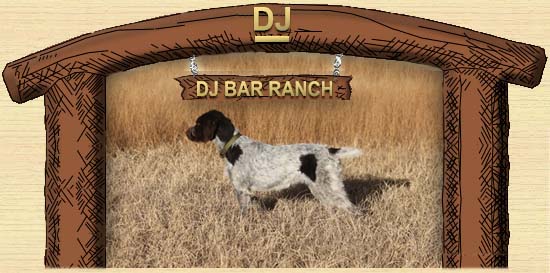 German Wirehaired Pointers
5155 Round Mountain Road, Belgrade, MT 59714
(406) 581-7443

info@djbarranch.com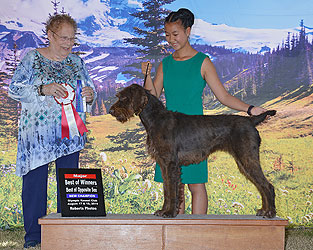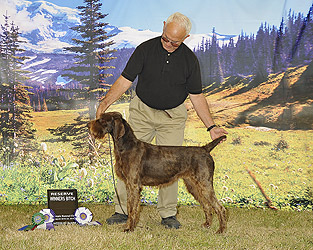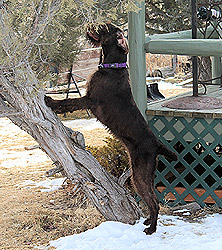 CH DJ Bar Purple Rain NA 1
prize one 7 points towards her championship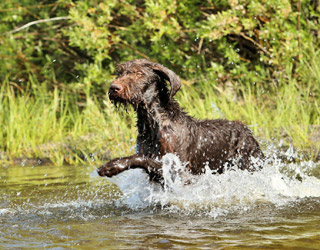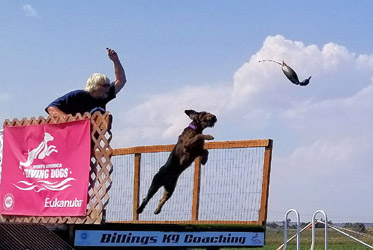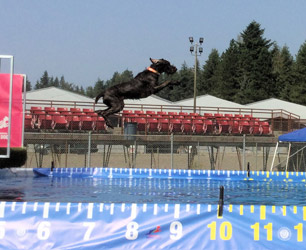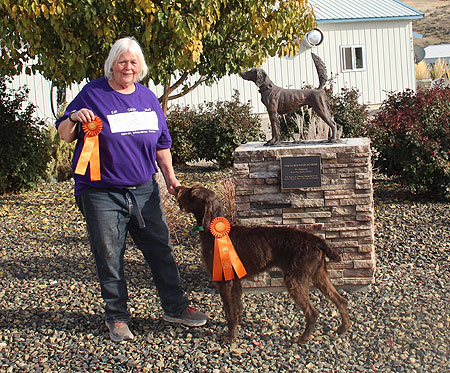 Purple Rain finished her JR Hunt Title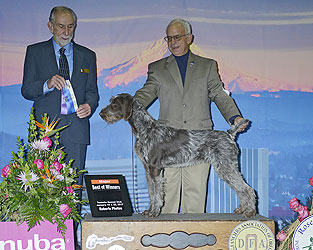 CH Hiltops English Ivy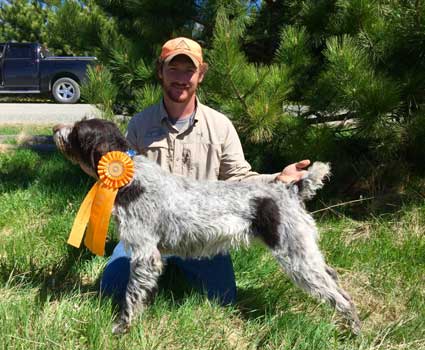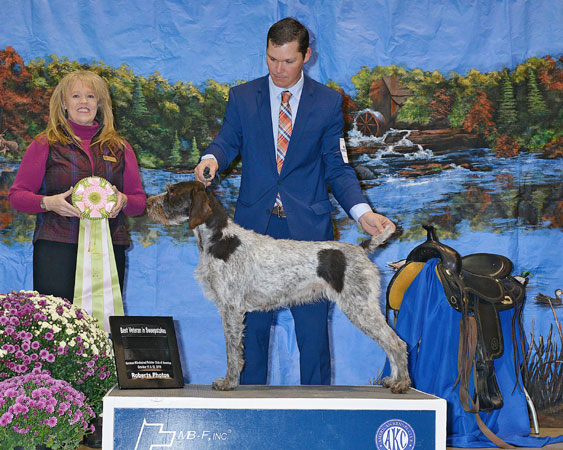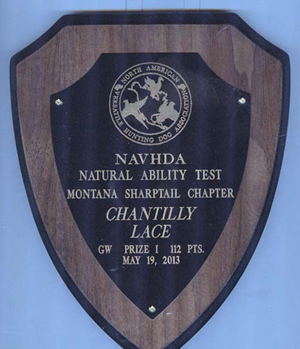 CH Chantilly Lace MH RN DMX III AM CGC RATI RATN TKI VE NAVHDA NA Prize 1 NAVHDA Utility Prize 111
Tilly is a registered therapy dog and has her Master Hunt title and all the testing for the CHIC testing through OFA
2019 She was ranked 3rd in GWP's and 123rd in the Nation all breed for Master Level North American Dock Diving with her best score 24 feet 1 inch.

Tilly is Versatile Excellent with the German Wirehaired Club of American and hope to earn a supreme.
To learn more go to the GWP club of American web page. http://www.gwpca.com/VersatilityP.html



Tilly has been registered with CHIC and has passed all the recommended tests for the breed GWP
http://www.offa.org/results.html?all=Chantilly+Lace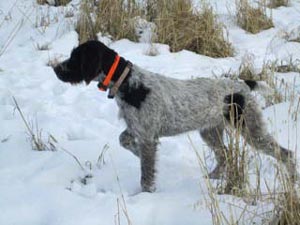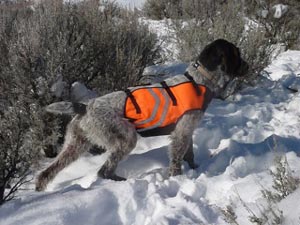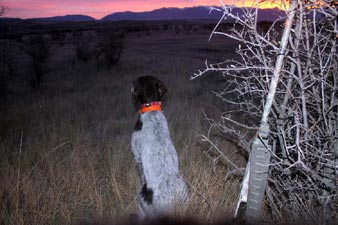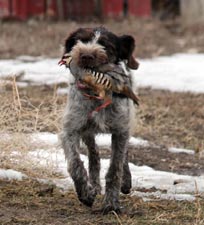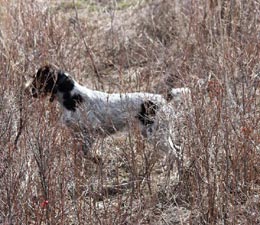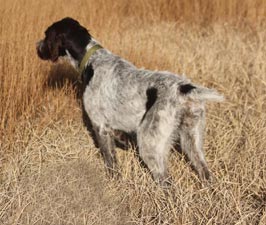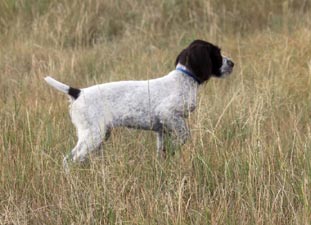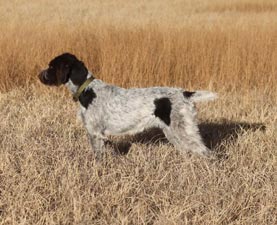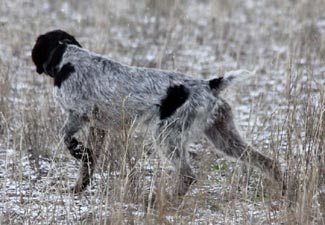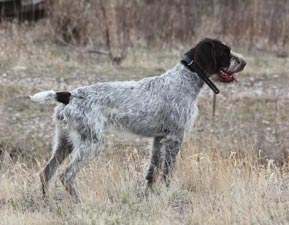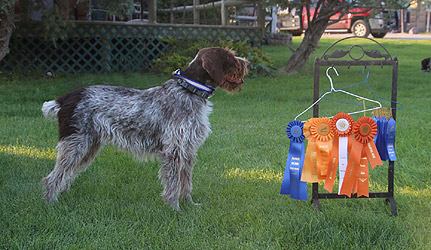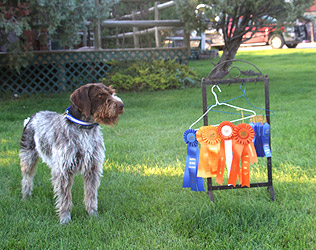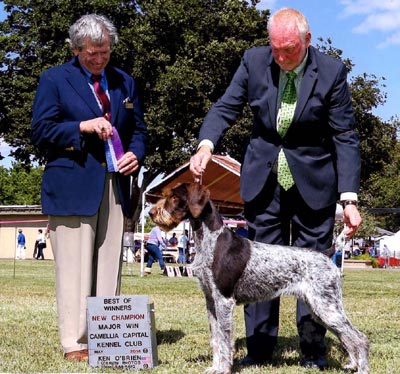 CH Yerkes Grande Sinatra V Geronimo's JH
"Ceta"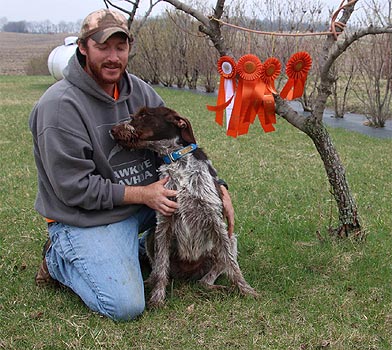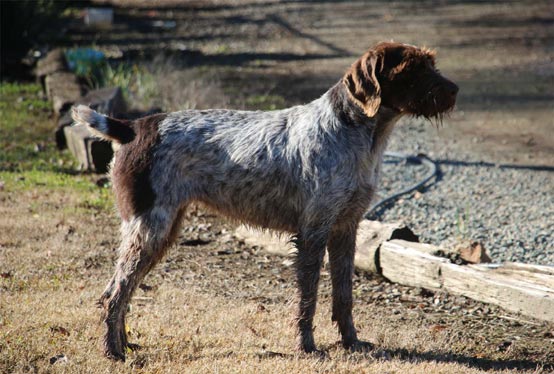 Ceta getting her JR Hunt Title with Tate Martinsen @
http://www.martinsensvizslas.com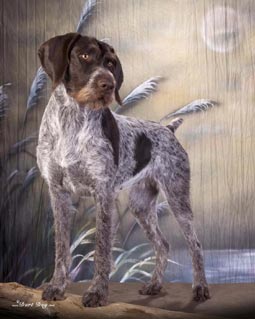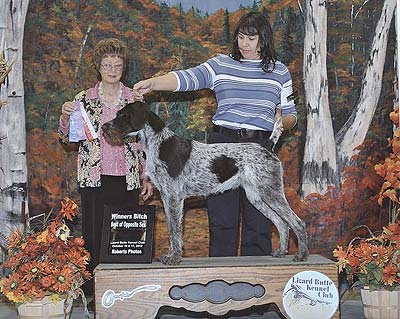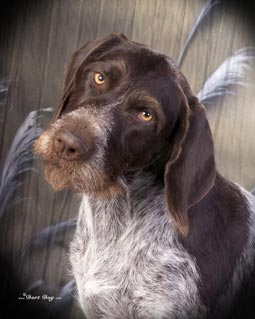 Inverness Priscilla
Dam: Lace
Priscilla has now achieved her canine good citizen and junior hunt title with AKC. Her last test she scored 9 on all four areas out of a possibility of ten on each. I look forward to progressing forward in AKC hunt tests with her. She really got into the sharptails on our way home from the German Wirehair Nationals in Ionia MI. Priscilla is also a therapy animal and loves visiting facilities.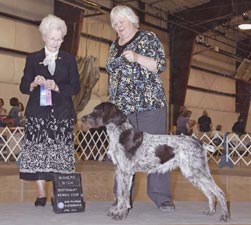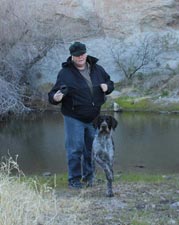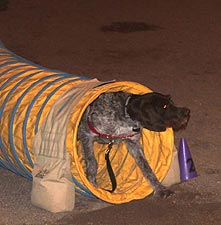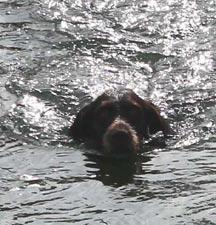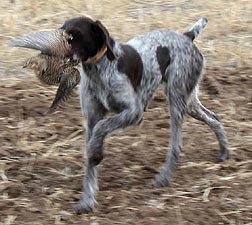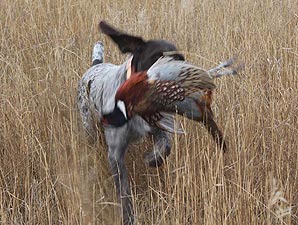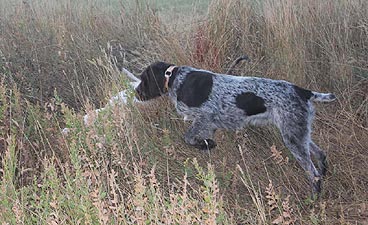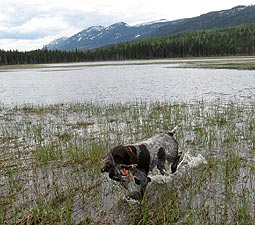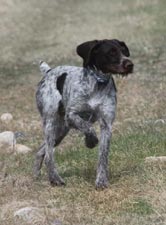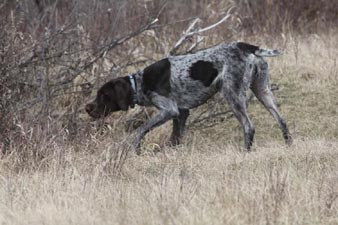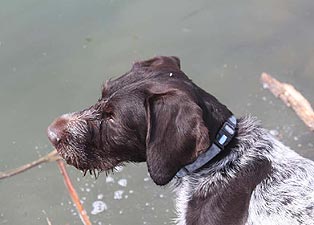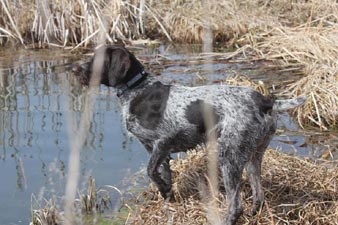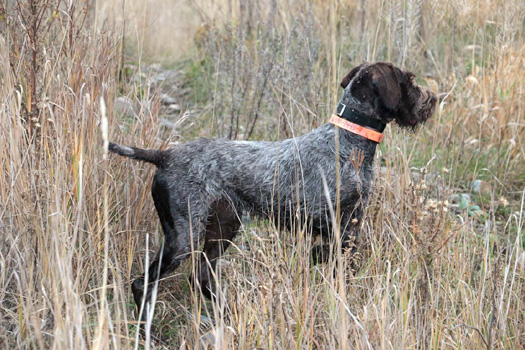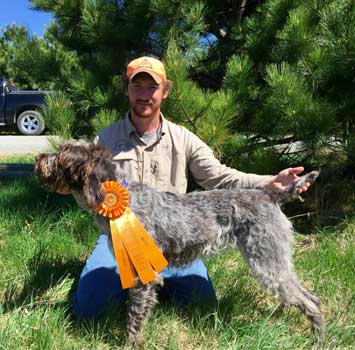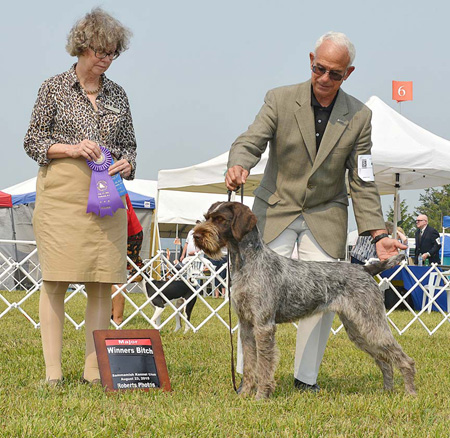 CH DJ Bar Sprig of Tyme JH
"Sprig"
Sprig is a daughter of Lace.
Got her championship with Reserve Winners Bitch at the German Wirehaired Nationals @ Fort Robinson Nebraska.
Completed her first two hunt tests with scores of 9 9 8 9 has a prize 2 with a score of 99 with NAVHDA. 2 legs towards Master Hunter.

*JH - Junior Hunting Test: A Junior hunting dog must show a keen desire to hunt, be bold and independent, have a fast, yet attractive, manner of hunting, and demonstrate not only intelligence in seeking objectives, but also the ability to find game. A Junior hunting dog must establish point on at least fifty (50) percent of the pointable birds it encounters. It is up to the Judge to determine if a bird is pointable given the specifics of the situation. No additional credit shall be given for steadiness to wing and shot. If the handler is within reasonable gun range of a bird which has been flushed after a point, a blank cartridge must be fired by the handler. Junior hunting dogs must hold point until the handler gets within normal gunshot range. This requirement should be tempered by practical considerations such as the dog's distance from the handler when it finds a bird. Junior hunting dogs must also show reasonable obedience to their handler's commands
* MH - Master Hunting Test: A Master hunting dog must give a finished performance and demonstrate clearly that it deserves to be qualified as such. This is the complete hunting companion that any hunter would be proud to own. It must be under its handler's control at all times, and handle kindly, with an absolute minimum of noise and hacking by the handler. A Master hunting dog must show a keen desire to hunt, must have a bold and attractive manner of running, and must demonstrate not only intelligence in seeking objectives, but also the ability to find game. The dog must hunt for its handler at all times at a range suitable for a handler on foot, and should show or check in front of its handler frequently. It must cover adequate ground but never range out-of-sight for a length of time that would detract from its usefulness as a practical hunting companion. The dog must locate game, must point staunchly, and must be steady to wing and shot on all birds and if it breaks, it cannot receive a Qualifying score. Intelligent use of the wind and terrain in locating game, accurate nose, and intensity on point are essential. Whenever it encounters its bracemate on point, it must honor. A dog that steals its bracemate's point cannot receive a Qualifying score. A Master hunting dog is not allowed to be collared unless the Judge deems the situation to be so unusual as to instruct the handler to collar the dog. A Master hunting dog must positively demonstrate its steadiness to wing and shot. All birds that are pointed by the Master dog in a bird field must be shot where safety allows. If gunning is being done on course, all birds pointed on course must be shot where safety allows. Gunning must be done by Official Guns only. A legitimate attempt to retrieve all downed birds must be made. Conditions such as the type of cover, where the birds landed, the terrain, and the condition of the downed bird, sometimes make a retrieve impossible and this should not reflect negatively on the score of the Master dog. All killed birds must be retrieved promptly, tenderly and absolutely to hand. The handler shall not command or signal the dog to retrieve until positive steadiness has been demonstrated.
*CH - Champion: Dogs must acquire 15 points, including 2 majors won under different judges and at least one point under a third different judge. (Conformation)
*DM - Dock Master
North American Diving Dogs http://northamericadivingdogs.com
The Canine Health Information Center, also known as CHIC, is a centralized canine health database sponsored by the Orthopedic Foundation for Animals (OFA). http://www.caninehealthinfo.org/chicinfo.html
NAVHDA - The North American Versatile Hunting Dog Association is a nonprofit corporation whose purpose is to foster, promote, and improve the versatile hunting dog breeds in North America; to conserve game by using well trained reliable hunting dogs on both land and water; and to aid in the prevention of cruelty to animals by discouraging nonselective and uncontrolled breeding, which produces unwanted and uncared for dogs.
"Versatile" Definition: embracing a variety of subjects, fields or skills; turning with ease from one subject to the next.
The GWPCA Versatility Title Program is designed to recognize German Wirehaired Pointers and their owners that have distinguished themselves in AKC or NAVHDA field events and AKC conformation and performance competitions. These dogs possess the temperament, intelligence, hunting and working capabilities which represent essential characteristics of the breed. To attain any one of the three levels of recognition represents a commendable dedication by the owner/trainer/handler. The GWPCA wishes to recognize this achievement by these deserving people and their exceptional dogs.

To learn more go to the GWP club of American web page. http://www.gwpca.com/VersatilityP.html

Please do not hesitate to contact us if you have any questions or comments.
We look forward to hearing from you!
info@djbarranch.com

JEHNET CARLSON
5155 Round Mountain Road, Belgrade, MT 59714
(406) 581-7443 (voice calls only, NO texting)
info@djbarranch.com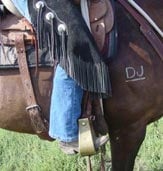 Click here for directions to DJ Bar Ranch
Copyright DJ Bar Ranch. All rights reserved.
This site is proudly hosted and maintained by
Big Sky Internet Design