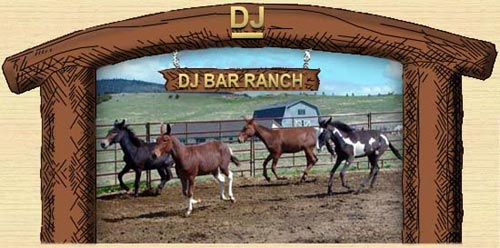 Bishop Days
5155 Round Mountain Road, Belgrade, MT 59714
(406) 581-7443

info@djbarranch.com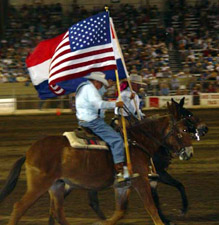 The country's longest running non-motorized parade takes place Saturday morning at 10:00 right down Main St. in Bishop.

Our event takes place Memorial Day Weekend each year. Approximately 700 mules will compete in 169 events, during the nation's premier mule show. Bob Tallman and Bob Feist will take the microphone, educate and entertain crowds that have grown in excess of 30,000 fans.

Western, youth, English, cattle working, gaited, coon jumping, racing, musical tires, gymkhana, packing, shoeing, chariot racing, and driving.


Mule Days was started in 1969 by Eastern High Sierra Packers who wanted to get together for a good time and initiate their summer packing season. Since that first humble celebration, Mule Days has become an international world class event. The crowds have grown from 200 to over 30,000 fans visiting our area and event!

Mule people are determined to prove that anything a good horse can do, a good mule can do better. From trail riding to show classes, mules can do it all with the grace unique to these animals. Steer roping and penning, an event normally reserved for quarter horses, is another highlight of Mule Days. Cowboys will have the opportunity to prove their roping and riding skills astride some of the best working mules in the United States

THE WILDEST, NOISIEST and FUNNIEST EVENT of the WEEKEND is the PACKER'S SCRAMBLE. The scramble pits more than 10 teams of four packers per team, against each other with more than 100 horses and mules mixing it up in the arena. A rip-roaring time is expected with a few good wrecks thrown into the rampage for even more fun.

20 Mule Team driven by Bobby Tanner and Wagons West 20 Mule Team driven by Ray Jensen.

These two very experienced drivers will be performing with their 20 Mule Teams at Mule Days on Memorial Day Weekend.

Tanner, a familiar face to long-time Mule Days participants, has driven his 20 mule team in the Pasadena Tournament of Rosea Parade. He has also used the team in a variety of demonstrations and performances around the country. His team can be seen pulling the renowned Borax wagons as part of the documentary movie "The Twenty Mule Team of Death Valley." Raised in Bishop, Calif. by a pack station family, Tanner has grown up around mules and is famous for his driving ability.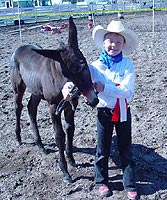 Please be patient while slide show loads, lots of cool images!
Use your mouse to stop pictures of the Bishop Mule Days!
Click here to view Max at Bishop Mule Days

JEHNET CARLSON
5155 Round Mountain Road, Belgrade, MT 59714
(406) 581-7443 (voice calls only, NO texting)
info@djbarranch.com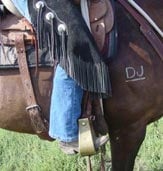 Click here for directions to DJ Bar Ranch
Copyright DJ Bar Ranch. All rights reserved.
This site is proudly hosted and maintained by
Big Sky Internet Design